It is well-known that the sleeping room is one of the most important rooms in any house; it is a place to relax and enjoy your dreams. Therefore its atmosphere influences our well-being, health and mood.
Walls
All of us got used to traditional decorating with beautiful wallpaper, but this is not enough. There are much more ways to improve the apartment.
Perhaps, the most popular way is hanging drawings and pictures. For example, modern pictures in interiors are rather abstract, and it is very difficult to understand the idea sometimes.
However, it is worth remembering that the walls should be combined with other finishing materials and décor elements in the room to create the atmosphere of comfort and coziness.
If your sleeping room is decorated in Japanese style, then the decoration of walls can be absolutely not pertinent. Japanese style is complicated enough, and a simple Oriental cherry branch painted over the bed headboard will be a fine addition. Besides, Japanese daggers, swords or fans can look very smooth and genuine.
One of the most difficult ways of wall decorating is painting a fresco. It is also possible to change a wall in a bedroom for better is using stone or decorative plaster.
Ceiling
The ceiling in the sleeping room can look anyway you prefer, some people make it even mirror-like.
It is also possible to make a split-level ceiling which will become not only a creative decoration of a bedroom but also an addition to the chosen style.
And it is possible to make, for example, a ceiling with illumination of any bright shade or install colorful lighting. It looks very beautiful, mysterious and romantic.
If your bedroom is not big, then it is better not to lower a ceiling. Paint it light, and it will be nice to paste an original stucco molding in the center, but not a bulky one. It will both decorate a bedroom and expand the space visually.
Furniture
Beautiful pieces of furniture – first of all a bed – can become an excellent decoration for the sleeping room. You can place an original round bed or a podium bed which will be surrounded by lamps and small little tables for various things. The bed with a soft headboard will also become a fine bedroom decoration.
Don't forget that beautiful curtains can decorate any bedroom. While choosing curtains consider that they have to be made of the similar materials with the decor of the bed, and the colors should mix well. It looks very beautiful and allow to reach the compositional harmony.
If you adore collecting miscellaneous things like figurines or caskets, then you can put them on shelves in a bedroom. It looks nice, isn't it? Everything depends on your preferences and wishes, the main thing is to begin.
A storage shed helps you in many ways. A garden storage shed protects plants from rough weather. Besides, a garden storage shed let you accumulate gardening equipments and tools inside it. Home made storage sheds are comparatively inexpensive and so if you know how to build a storage shed you can easily go on building a storage shed. But the problem with most people is that they do not know how to build storage shed properly. This article provides instructions for building a storage shed and know the steps of how to build a storage shed from here. Read these steps and see how to build storage shed in easy and inexpensive way.
When building storage shed you need to build parts of a storage shed such as, walls, deck, roof, windows separately. So how to go about it? Read on as we tell you all about how to build a storage shed.
Firstly, make sure you already have essential tools for woodworking: an air compressor & some air tools such as air nailer, air sander…, a thickness planer for smooth surface, and some more…
Steps on how to build a storage shed
Step 1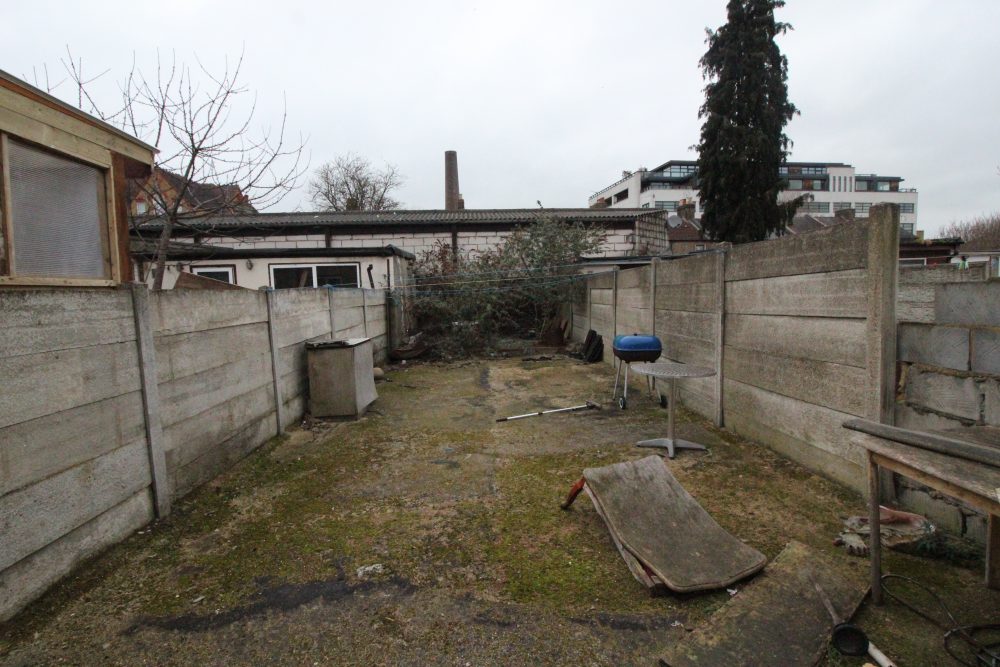 Clear the site that you have chosen to build the garden storage shed. The foundation area should be flat. Put down cinderblocks to make a strong base. You need 4X4 shed posts to make the frame of storage shed. Cut down these posts in same measurement. Use compound meter saw to cut these posts. Select the position and install them at the same level.
Step 2
Use a framing nailer to create the deck. Make . Mark the locations where you want to place the beams. Install the side pieces (each featuring 9 ft) and end pieces (each of 4 ft) evenly with the beams. Make sure that each of the beams is spaced at 16 inches. Use the framing nailer to fix the frame to the beams. Let the first decking panel hang over from the edge of shed frame. Make the process convenient using tools like screw gun and driver extension.
Step 3
Here is one more step on how to build a storage shed. Prepare board pieces for wall surface. Build a top board, bottom board and studs for each wall board of 8 ft. keep 16 inches space between each. Join these board pieces to make a complete wall panel. When the wall panels are ready, raise them on the deck. Use a nailer gun to fix all these pieces. Give the overall structure square shape. Make two narrower wallboards to hold up the door. Apart from two wall panels, build two additional panels to strengthen the frame. When the wall panels are complete, hang OSB siding sheets on outer surface. For the above mentioned measurement, panels of 4"x8" will be appropriate.
Step 4
To prepare roof panels, first build a rafter. It should be made from 2"x6" boards. Make the rafters 13 inches tall at center portion. Fix the rafters to the header boards. Make the roofing strong with 1×6 stripes. Tie the rafters together to provide a strong support. Cover these rafters with corrugated sheets. Use self-sealing nails to fix sheets on the rafters.
Step 5
When the entire structure is ready, it's time to make windows. Mark the walls with the appropriate measurement and cut holes accordingly. It may be difficult to cut the wall surface through OSB sheet. As such, use a reciprocating saw to cut them properly. Make sure that you are cutting between the studs. You can add vinyl shed sidings to cover the exterior. Secure these sidings to the OSB exterior sheet. Use a single ply sheet to make the doors. Cut one 3/4" sheet and divide it into two even parts. Decorate each ply sheet with crossed wood trims. Paint the doors to give it a perfect finish. Make a ramp at the front area. This will help moving large items in to the storage room. When all is done, decorate the exterior of your garden storage shed.
You can follow these five steps for a home-made garden storage shed. To make your garden shed more attractive, consult manufacturers / designers. They can provide important tips relating how to build a storage shed in easy ways. You can also visit several sites of manufacturers and shed designers. For instance, you can visit WoodWorking4Home.com. With this guide building a storage shed will seem easy and smooth. Know minute details as to how you can decorate your storage shed / car she etc. read today and make your storage shed look pretty.
You're bored of your old kitchen? Then get on your heels and renovate the heart of your home through hassle free ideas. Only a well designed, well organized and tempting kitchen would compel you to work where you spend most of your time to cook for your family and friends. Use your creativity to revive the elegance of your kitchen and make it a compelling and delightful place for cooking.
Kitchen Sink:
Kitchen sink could become a prominent focal point in the kitchen if chosen, designed and placed in an appropriate manner. Kitchen sinks are easily available in different sizes, shapes, depths and material; however important part is their selection. You must choose a sink that compliments your décor and fixtures with strong and steady surface as it has to bear ample amount of weight. You can place stainless steel sinks of different sizes, shapes and depth, for instance double bowl stainless steel sinks, double drainer sinks, under counter sink, New Kohler 8 Degree Stainless Steel Kitchen sink, compact kitchen sink and the like. If stainless steel sink is not matching the theme and color scheme of your kitchen than you can use Cast iron sink, Composite granite sink, Cast Acrylic sink, Fireclay sink, Copper sink, Stone sink, Antique sink, over mount sink etc. If you find yourself short of counter space, look for sinks with custom-fitted cutting boards. Some units are also particularly designed to accommodate colanders and drain baskets, making it easier to drain food without tipping the container and spilling contents into the sink.
Pantry Cabinet sand Drawers:
Inclusion of appealing and feasible Pantry cabinets and drawers makes your kitchen more attractive, organized and useful. Pantry cabinets are now no more comprised of plane boxes they are widely available in different forms, sizes and shapes.  To organize your kitchen items in a more accessible way then place vertically oriented cabinets called pull-outs. Pull-outs not only looks attractive they also allow the quick access to the kitchen accessories. To enhance the elegance of your kitchen you can use different sort of pull-out pantry cabinets like, slim pull-out cabinets, classic solid wooden pull-out cabinets, antique pull-out cabinets, Stainless steel pull-out cabinets etc. You can also improvise a bit by placing open shelving of various types though it becomes messy sometimes but it allows easy access to kitchen objects while cooking. Stainless steel cupboard cabinets, Italian style cabinets, wooden planetary cabinets, Metal cabinets, Melamine board cabinets etc. would improve the look of your kitchen. Pull- out drawers could also become the container for your several pantry items and you can choose wooden multi drawers, vertical slim drawer or you can place small wooden drawers in the corners to save the space to give your kitchen a spacious look.
Cooktops or Cooking Range:
The initial decision you take while choosing a stove is usually stuck between whether to buy a cooktop or a cooking range. But it's better to choose a cooktop as it will look more stylish, it consumes less space and it can effectively fused with the kitchen theme. You can choose gas and electric cooktop of any color, size and shape, like modular cooktops, Gaggenau Vario cooktops, Drop-in gas cooktops etc.
Walls, Floor and Color Scheme:
Join all the kitchen elements in a similar theme by selecting appropriate material, color and style for your kitchen. For instance, you can match floor and walls in your kitchen with the cabinets and other accessories. Give your walls, floor and cabinets a wooden look or you can also use printed wall paper, Checkered floor and wall paper, Stone walls etc. in accordance with the color scheme of your kitchen.